Happy Friday! This week was filled with lots of good sales and fall finds. I'm sharing my picks with you today. All images are clickable.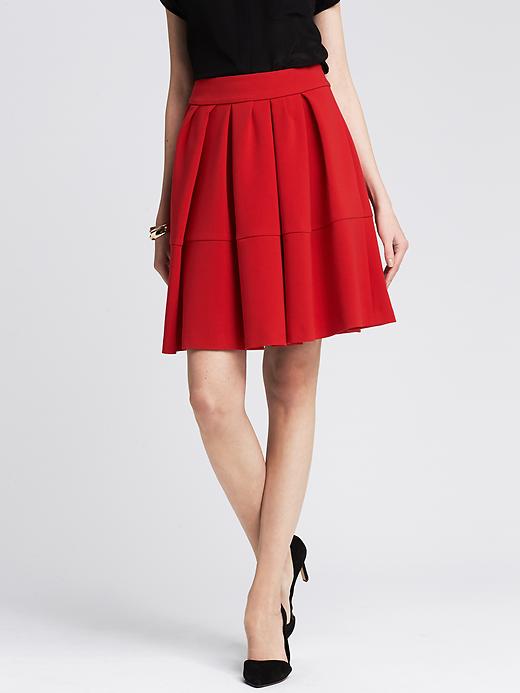 Everything about this skirt is spot on for work wear and upcoming holiday parties. You could even wear it casually (think a button down cambray top or tee with a jeans jacket). I fell in love with the color and material and thought it'd be the perfect choice for our upcoming holiday photos. It exceeded my already high expectations and I can't wait to wear it for our photos. I tried two sizes and didn't notice much difference between them, but I preferred it sitting a little lower on my waist and I think the larger size was even more full which suited me better. Some reviewers complained about the uneven pleats and I did notice that they were uneven (although, I'm not sure I would have had it not been for the reviews), but it didn't diminish my love at first sight.
I also picked up this shirt from Banana Republic and it too exceeded my expectations. I have to say, while a lot of people have been loving Banana's recent collections, they've been a little too edgy and trendy for me. However, their newest arrivals have me falling in love with BR all over again.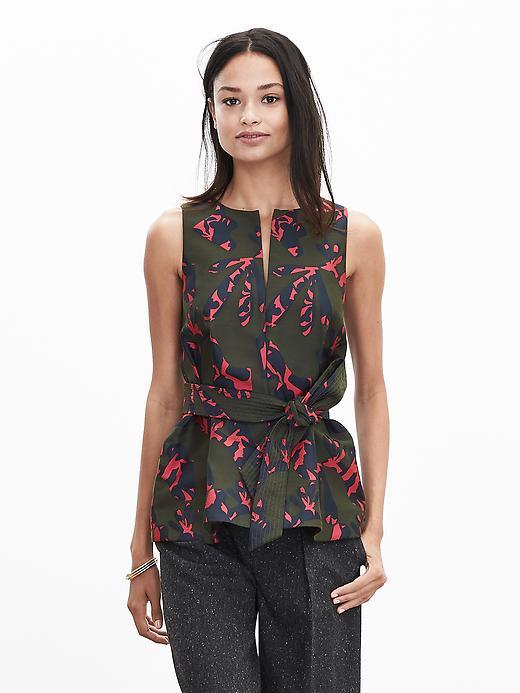 This shirt is made of a thicker jacquard-like fabric and I think the neckline is simply the most flattering neckline to exist. I've professed my love for peplum before and this top feeds my obsession. Plus it's complete with a self-tie belt. I wish this shirt came in more colors and patters because I'd buy them all. This pattern is beautiful and I think the combination of the bright pink and olive makes it versatile across seasons which means I'll be wearing it a lot.
As you know, comfort is a priority for me and the oversized chunky sweater trend is too good to pass up. I've been looking for the right sweater to jump on board and this one from Loft does the trick. It didn't catch my eye online, but when I dropped by the store this week, I had to give it a try.
The black and white pattern keeps the sweater classic and versatile while the silhouette is a nod to the grandpa sweaters or coatigans that are popping up everywhere. I plan to wear it with dresses and jeans.
My latest find are these black jeans. Can you believe I don't own casual black pants (...besides yoga pants)?! These are a bit thinner than jeans, but they are not jeggings or jeans material which is a plus in my book. And they can pass for dress pants.
These do run smaller than my other Modern skinny jeans from Loft, so I do recommend sizing up.
Have you picked up any fall finds recently?